Read our ultra-complete guide, with tips for choosing your wakeboard gear & setup.
Wakeboarding is one of the coolest watersports around, combining elements from water-skiing, surfing, snowboarding, and skateboarding. It's been around for about 50 years, and has recently grown in popularity thanks to the diffusion of dedicated wakeboard cable-parks, or "wake parks", that pushed the sport to new limits, also making it way more affordable for riders, compared to the costs of being towed behind a boat.
Wakeboarding History: When Was Wakeboarding Invented?
Even if you wouldn't expect it, wakeboarding didn't get born as an alternative to water-skiing. On the January 1964 issue of "Boating Magazine", you will find an article titled "Make the most of your Wake... ride it". The article talks about what's currently known as Wake-surfing, and includes an illustrated briefing about how to do it. There are some cool black and white pictures and illustrations, featuring longboarders executing old school tricks while being towed behind a boat or surfing its wake.
In fact, the sport is aptly called "wakeboarding" after the boat's wake. But before coming to that definition, in the decades that followed, the sport saw many different board prototypes and commercial attempts, with diverse, and sometimes funny names: "skurfboards" from New Zealand, "McSkis" from Australia (the first featuring a binding system), and Tony Finn's "Skurfers", produced in the mid-'80s. The sport practiced on a Skurfer was defined by Finn as "skiboarding".
Watch an old-school Wakeboarding Video to have a look at what our sport use to be like:

The first "modern" wakeboard design is the "Hyperlite board" by the O'Brien company, from the early '90s, marketed as a "compression-molded neutral-buoyancy wakeboard."
Even after the invention and the widespread of different winch & cable systems, the name "wakeboard" stayed.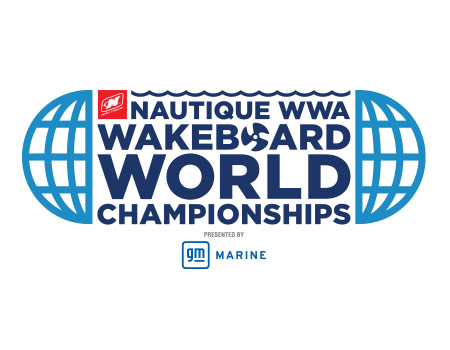 Nowadays "Wakeboarding" is a worldwide recognized sport, it has become visible thanks to the X Games, plus other huge and dedicated events as well as an official Wakeboard World Championships, organized by the World Wake Association.
Wakeboard Equipment
For wakeboarding, the rider doesn't need as much gear as in other sports. All you need is a wakeboard with specific bindings, aka "wake boots", plus an impact vest and a helmet for protection. But even if it's just few things, the wakeboarding gear market is so broad that we think you'll be happy to read our tips for choosing your wakeboard setup.
Which

wakeboard suits me?
When choosing a wakeboard, you should consider the following factors:
Your experience
Your weight and size
Favorite terrain (boat, or park/winch)
Your riding style (air-style, sliders, all-round, skate)
For more detailed information about choosing your board, read our guide: "How to choose a Wakeboard", where we discuss Park wakeboards, Boat wakeboards, Hybrid Boards and the different kinds of Rocker:Stage, Continuos and Hybrid.
Wakeboard Boots
Wakeboard bindings are technical boots, designed to ride your board while giving you stability, control, and absorbing impacts thanks to extra-cushioning footbeds.
For our tips about choosing the ideal wakeboard bindings, check our guide "How to choose your Wakeboard Boots".
In the guide we discuss::
Flex
Closure systems
Walkable Liners
Wesley Mark Jacobsen sliding his helmet on a park feature
Protection
The two fundamental protective items for every wakeboard are:
Helmets
We recommend using a wakeboard-specific water helmet. Wakeboard helmets are fresh, safe, durable, and are available in so many stylish designs that you'll be spoilt for choice.
If you wanna ride in cold conditions, some models includes the option of adding some detachable ear pads.
Mystic Stone Vest
Impact Vests
Wakeboarding can be hard sometimes. A good quality impact vest will protect your ribs, torso, and back from slams on the features and air-tricks gone bad...
Not to be underestimated, impact vests provide extra warmth, which can be nice in the colder months.
Most models feature zippers on the front or on the side, for easy on and off wearing.
Note: even if they provide added floatation, impact vests are not to be considered a buoyancy-aid or floatation devices.
Wakeboard Cableparks
The first known cableway systems on water have been built during the '50s in Helsinki, and Bordesholm, Germany. They were originally designed for water-skiing. Nowadays, in Germany alone, there are over 70 active cable parks.
There are currently 3 kinds of cable systems:
5 towers systems
4 towers systems (older and currently pretty rare)
2 towers systems (2.0)
Two-towers systems are cheaper to build and need less space. Some parks even have two or more 2 towers systems next to each other. In this kind of system, the rider needs to corner turn, performing a kind of jibe every time he finishes a lap. Air tricks are significantly easier to learn on two-towers wakeparks. Also, the use of shorter cable lines is easier for this scope. The down point here is of course, shorter rides, and only one person is able to ride at a time.
The introduction of kickers, sliders, and ramps in dedicated wake parks made it possible to perform tricks derived from snowboarding and skateboarding. Falling from these features in the water rather than on concrete or compact snow contributed to the wide popularity of the sport, with athletes now pushing the boundaries well beyond what you'd think is physically possible.
Wakeboard Cable Parks in the Netherlands
In the Netherlands, there are now more than 20 cable parks where you can wakeboard, plus some parks in Belgium and Germany which are pretty close to the border.
We'll mention a few:
Wakeboard Boats
While you can virtually wakeboard behind any boat with an engine good enough to tow you, for a more serious wakeboarding you need a powerful engine and a dedicated structure ( aka "wakeboard tower"), to ensure that your cable has a vertical pull. You really need this if you want to progress with jumps and tricks.
Wakeboard-specific boats like MasterCrafts, Malibu Boats, Centurion, Pavat are "pieces of art", equipped with board racks and powerful sound systems that will make you feel like in a movie.
Of course, these jewels come at a price that not anyone can afford. As an alternative, you can check if there are wakeboard clubs in your area OR, or you could also equip your motorboat (or the one from a homie) with a dedicated wakeboard tower.
Wakeboard towers can be complete with board racks and speakers, or rather simple and more cost-effective.
Wakeboarding clubs in the Netherlands
There are also several wakeboarding clubs where you can ride behind a boat in the Netherlands, here are a few:
Winch
Portable wakeboard winches became popular during the 2000s.
These are basically motor engines mounted on a wheeled support, featuring a towing rope up to 200m long. Activated by a handle similar to that of a motorbike, the engine wings up the rope on a spinning wheel, towing the rider at an adjustable speed.
Winches permit you to wakeboard "where you want", be it on a pond, at the beach, on flooded areas, or on more "urban" spots. As you can imagine, winches are pretty popular between street-style riders who use flexible cable park-oriented kind of boards, or wake skates.
Kite Wakestyle
"Wakestyle" is the hybrid freestyle discipline of kitesurfing where we derived the name of our shop.
When performing wake-style tricks, the kiter unhooks from the kite and pops aggressively, to perform the same wakeboarding air-tricks you can send at a cable park or behind a boat. Front and backrolls, raleys, S-bends and all the handle-pass tricks become possible also when kitesurfing, with some advantages: more spots and wider areas where you can have fun, the chance to learn tricks gradually by dosing the speed, but also the possibility to go really BIG, with double (and triple) handle passes becoming possible without the use of a ramp. Dedicated kite parks with ramps and obstacles exist, but are still pretty rare to find.
Radical wakestyle kiters use aggressive rocker boards with short fins, mounting wakeboard boots on top of them, instead of straps. Even if some kite brands now offer dedicated kite boots, which tend to be lighter, you can use virtually any wakeboard boot also for kitesurfing.
As we are both Wakeboard and Kitesurf enthusiast, we thought that the WakeStyle name would be proper ;)
Wakestyle Wakeboard Shop
At WakeStyle, we're wakeboarding enthusiasts: contact us directly for tips about buying your new wakeboard equipment and for personalized deals, we'll be happy to help you!
Come to visit our store in person. Our specialized wakeboard shop is in Bussum, just twenty minutes away from Amsterdam, Almere, Utrecht, Hilversum, and Amersfoort.